4th Annual Golf Tournament for a Cure
EVENT INFORMATION
EACH YEAR SELLS OUT!
Don't Miss Out! Purchase your Sponsorships & Foursomes TODAY!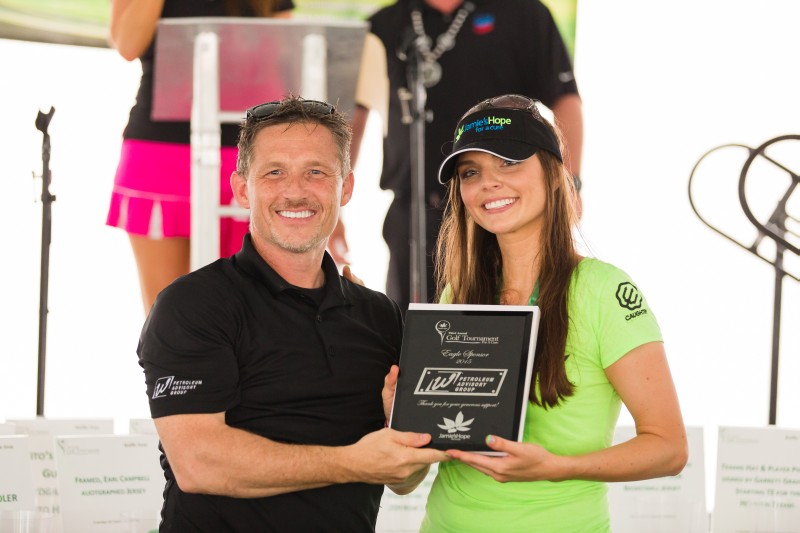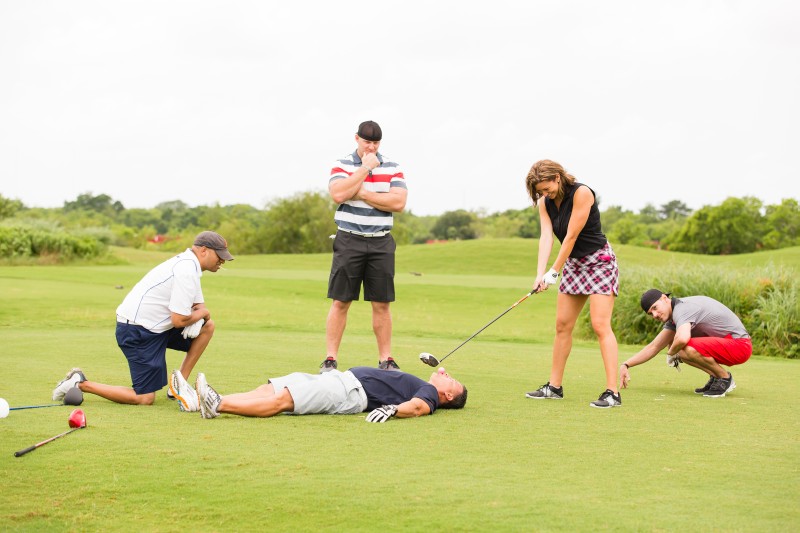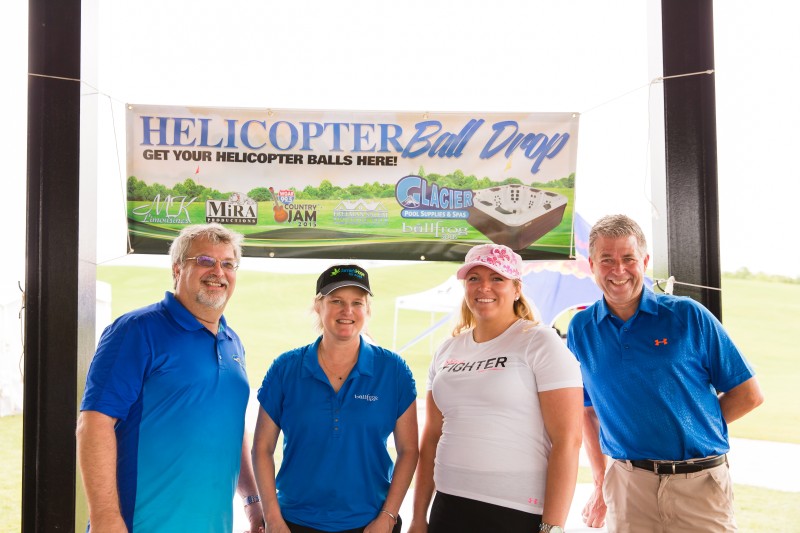 The Jamie's Hope Foundation will host the 4th Annual Golf Tournament for a Cure on Friday, May 20, 2016 at the Wildcat Golf Club in Houston, Texas.
The tournament will kick off with registration, light bites & the Bloody Mary/Mimosa bar at 8ams followed by the live Celebrity Caddie auction & a 10:00am shotgun start. Enjoy a day on the green and try your luck at multiple hole-in-one prize opportunities, activities include longest drive, closest to the pin, putting contest, "Punt, Pass, & Kick" hole, "On Your Knees" hole & more. Every hole will be include food, adult beverages, games and/or contests. There's never a dull minute at Jamie's Hope tournaments!
Golfers will end their game in 19th Hole Lounge prior to finishing off the day with dinner and the exciting awards ceremony followed by the finale… a live helicopter ball drop featuring amazing prizes! Expect tons of fun at this light-hearted tournament as we tee-off in search of a CURE!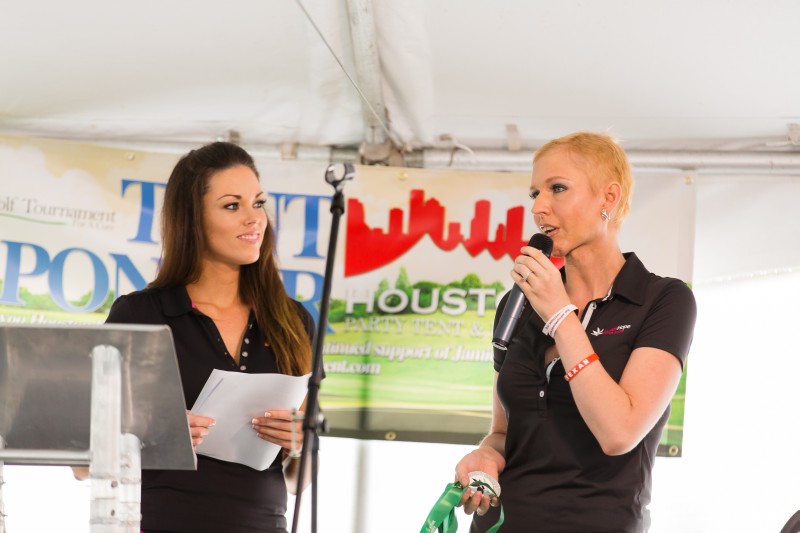 Questions? Email Amanda@JamiesHope.org
FOURSOMES SOLD OUT!
19th Hole Lounge Tickets still available!
Join us at the 19th hole at 2pm for music, drinks, dinner, raffle & helicopter prize opportunities and our awards ceremony!
SPECIAL SPONSORSHIP OPPORTUNITIES ARE AVAILABLE for organizations, businesses and individuals looking to take part of Jamie's Hope events. We have various levels of sponsorship and will  work with you to build a personalize, mutually-beneficial sponsorship package. Please contact Amanda@JamiesHope.org for details.
---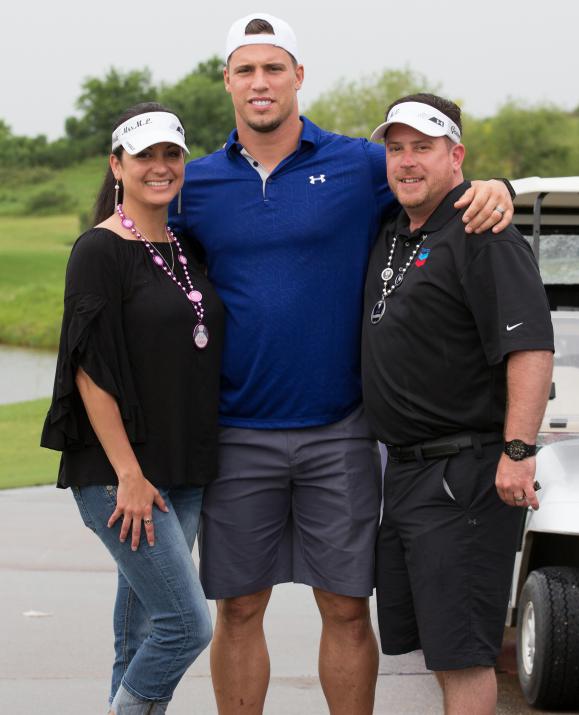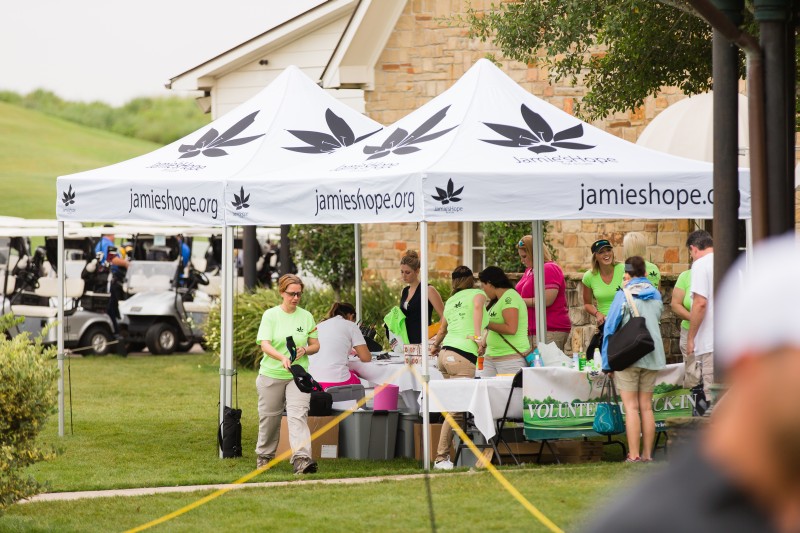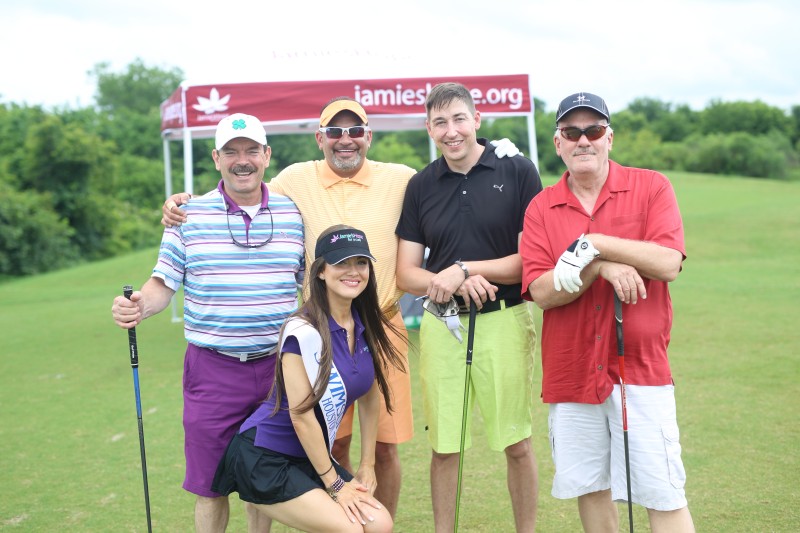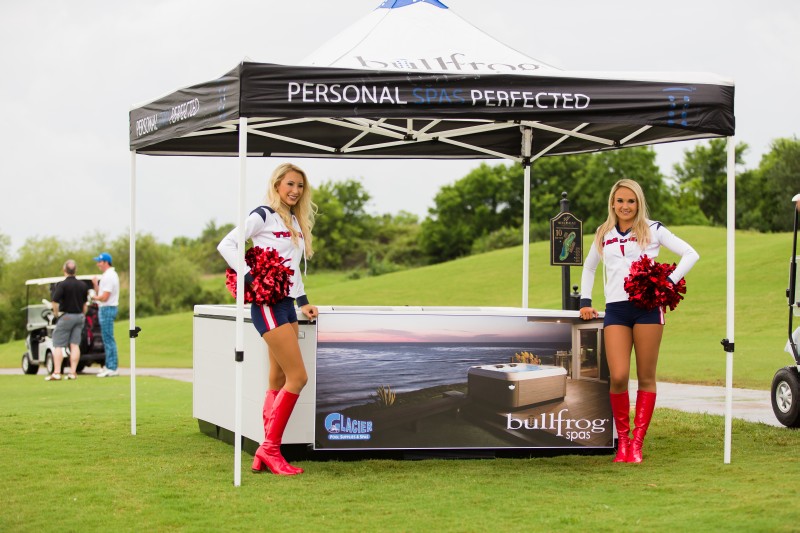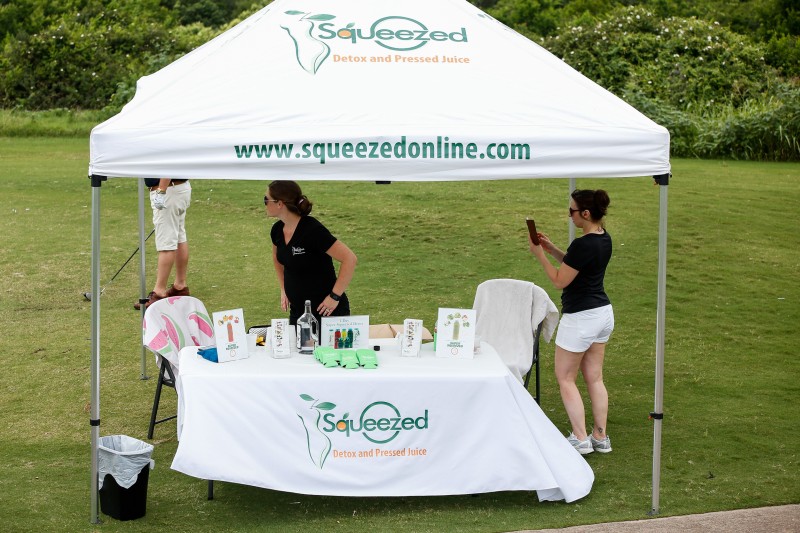 GET YOUR HELICOPTER DROP BALLS HERE: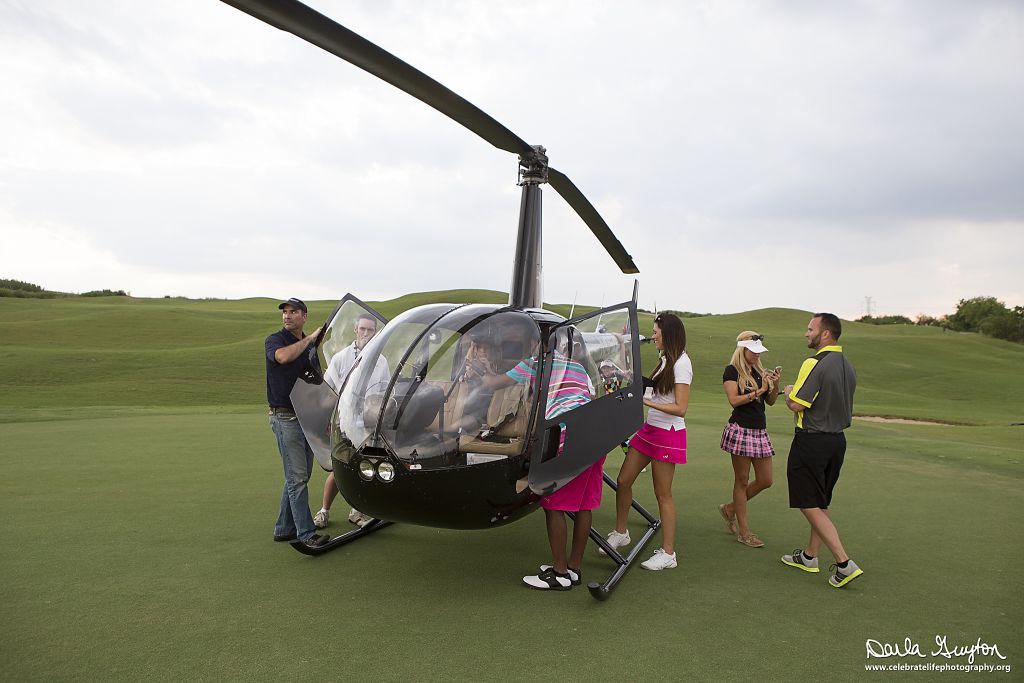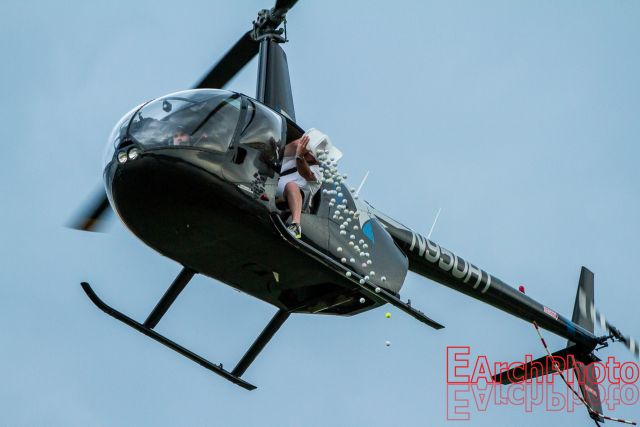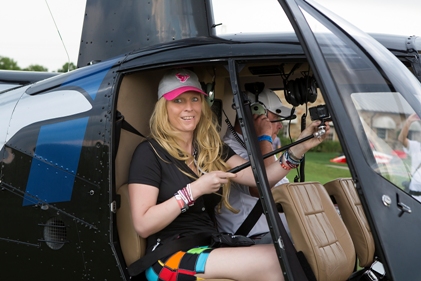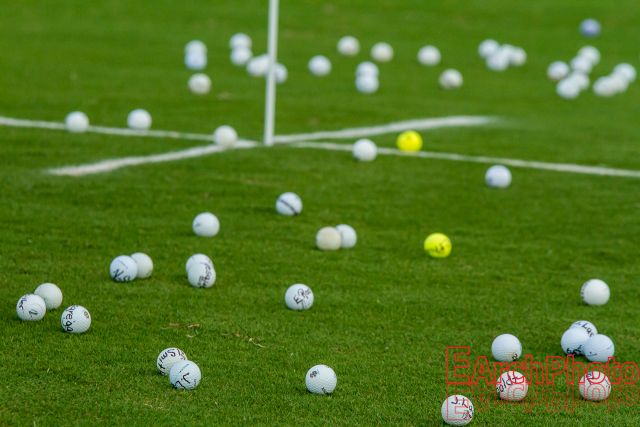 Mexico Condo – 4 Nights!
courtesy of Dennis & Andrea Thompson!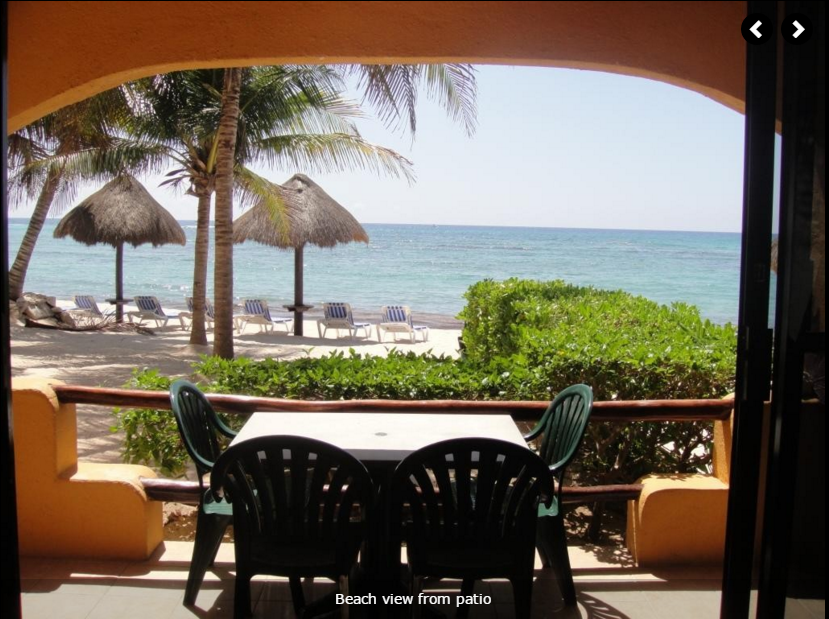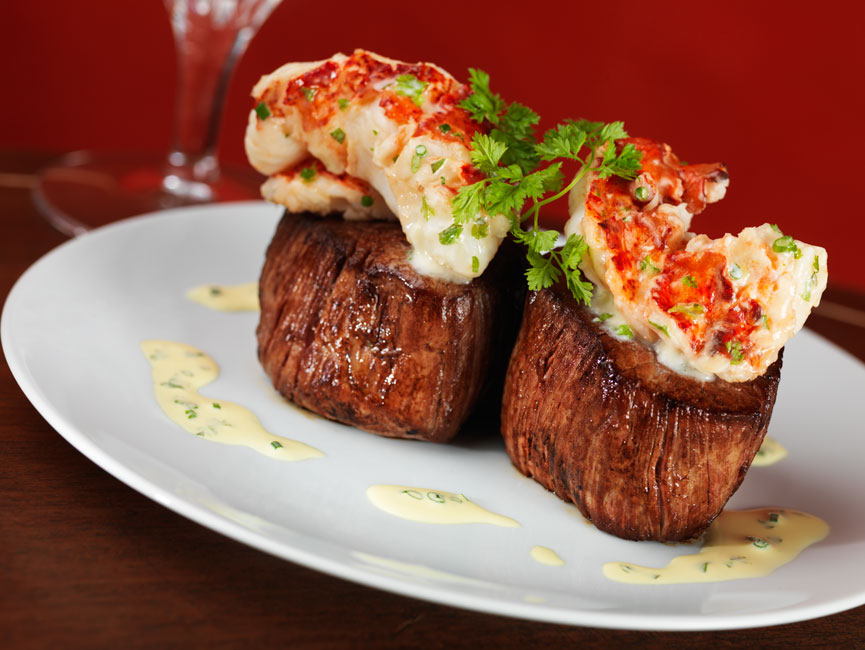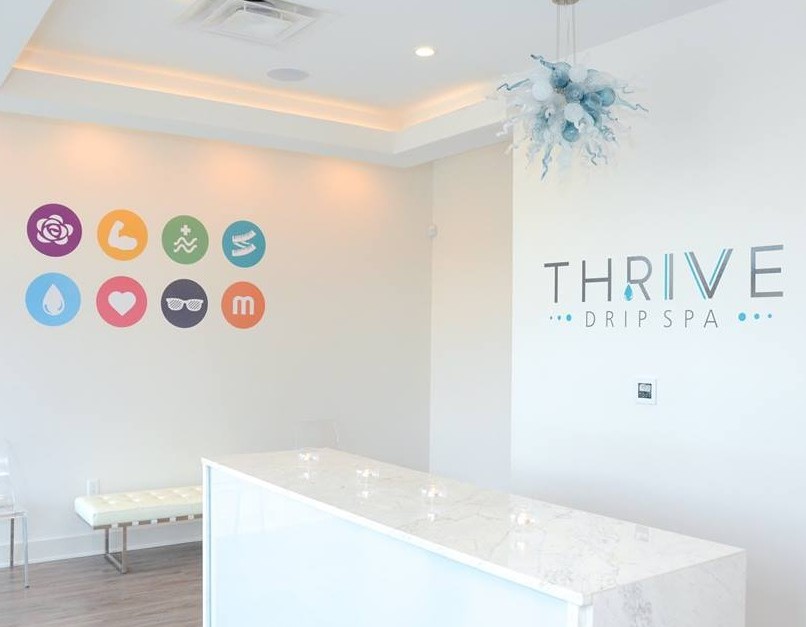 Retail Value: $8,900! Winner to customize their brand new BULLFROG SPA; the only spa with 17 interchangeable JetPaks. This space saving spa has room to spare. Even though the exterior dimensions save space the open seating configuration means you don't have to sacrifice leg room and comfort. The R6 features 3 JetPaks of your choice and an open concept layout that includes seating for up to 8 adults.
All bullfrog spas are completely custom. Choose from 10 interior colors and 3 exterior, cabinet colors. Delivery by Glacier Pool Supplies & Spas in the Houston area IS INCLUDED in this prize package. Please note: when installing a spa, a 220 outlet is needed.
Retail Value: $1,000. This could be your view on your next VACATION! Beachfront 2 bedroom 2 bathroom Condo. Enjoy a relaxing vacation on the beautiful, white sandy beach of Half Moon Bay in Akumal, Mexico. Walk out your patio door and be directly on the beach.
Quiet, residential beach side community located about 50 miles south of the Cancun Airport. Many fine restaurants and plenty of opportunities for snorkeling, diving, swimming, caving, biking, bird watching, or just plain relaxing on the beach nearby. The master bedroom (king-sized bed) and guest room (two twin-sized beds) both have ample closet space.
Restrictions: Availability based on vrbo calendar.  Excludes holidays including Spring Break (March). Must be used by May 2017. Airfare not included.  www.vrbo.com/122293
Retail Value: $2,000. Winner enjoys a lovely evening with friends at The Capital Grille – City Centre. You and 7 guests will indulge in a four-course dinner, prepared especially for you by their Executive Chef, Jeffery Meyer. The perfect opportunity to try their signature pan-fried calamari, dry aged steaks and fresh seafood. The Wine Director will pair each course with a wine from their celebrated list. It will be an evening to remember.
Retail Value: $1,200. Houston's premier drip spa, they offer customized IV vitamin drips and boosters that maximize health, performance recovery, and wellness, all from a relaxing lounge! The Luxe membership includes 2 complimentary Hydrate Drips and 2 complimentary Cryo Therapy Sessions, and 15% off retail products as well as exclusive invites to ThrIVe events plus a complimentary birthday drip.
  CELEBRITY PARTICIPANT & AUCTION
Here's your chance to spend the day with one of our amazing celeb participants! Get those pocket books ready & help support their efforts! Check out the participants who have graciously donated their time below.
HOW THE AUCTIONS WORK
Our wonderful celebrity GOLFERS will join the winner of our ONLINE auction on the green. Celeb Golfers will NOT be available LIVE day of the tournament, so don't miss your chance to play with them! WINNER will be determined at 10pm Thursday, May 19th.
Our celebrity CADDIES will step up for a LIVE AUCTION at 9am Friday morning. The starting bid will equal that of the online auction's ending amount so help us get them started on the ONLINE auction!
 Celebrity Golfers
 Our amazing celebrity golfers are ready & willing to get their golf on at the 4th Annual Jamie's Hope Golf Tournament!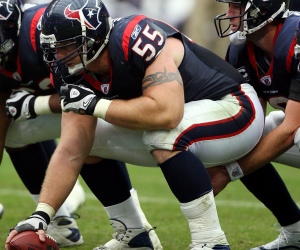 Chris Myers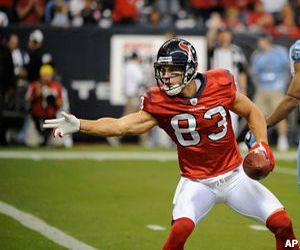 Kevin Walter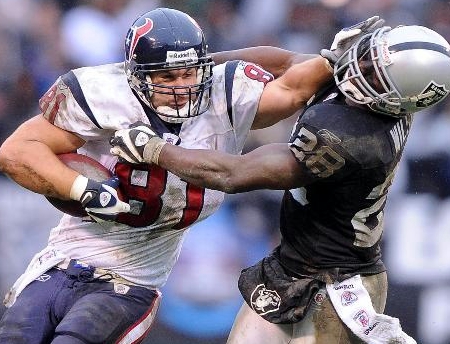 Owen Daniels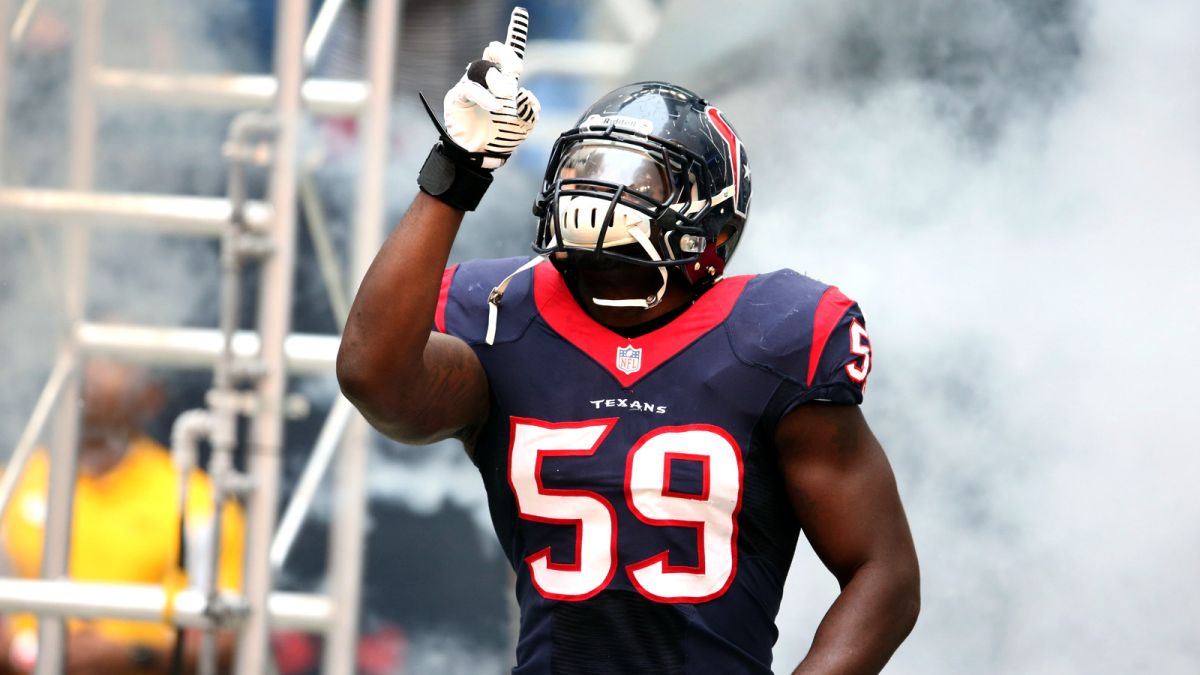 Whitney Mercilus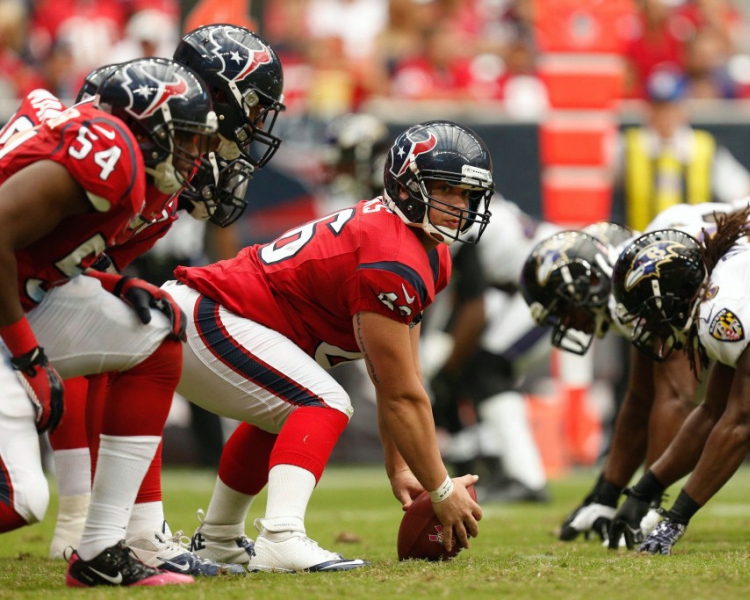 Jon Weeks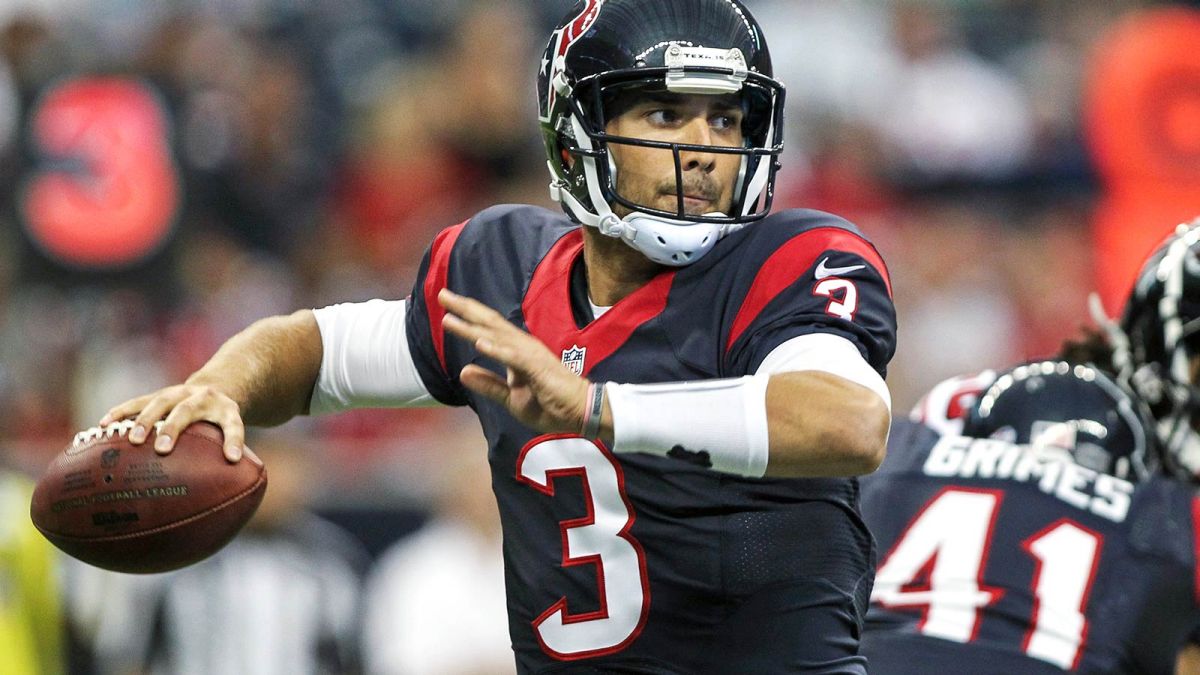 Tom Savage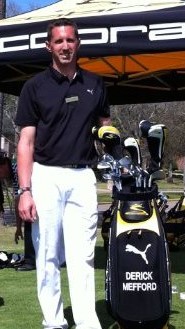 Derick Mefford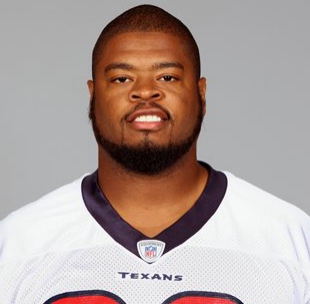 Wade Smith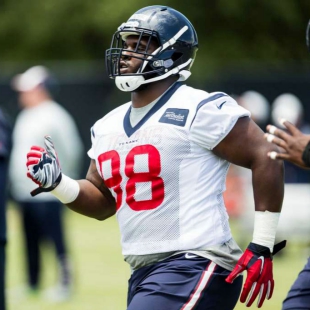 DJ Reader
 Celebrity Caddies
Our beautiful celebrity caddies are lovely young ladies who have a heart for charity, a fun personality and have worked hard to achieve their goals in television, modeling and acting as well as become spokeswomen for brands we know & love. Here's your chance to win a day with one (or all!) of them in our celebrity auction!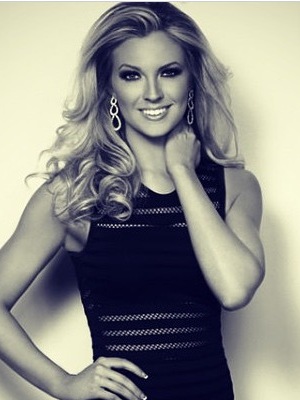 Courtney Newman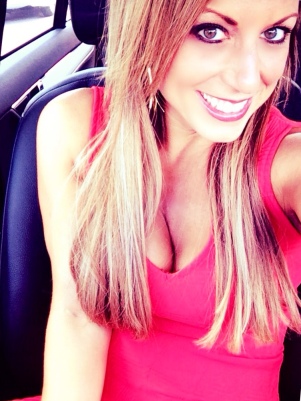 Kasey Long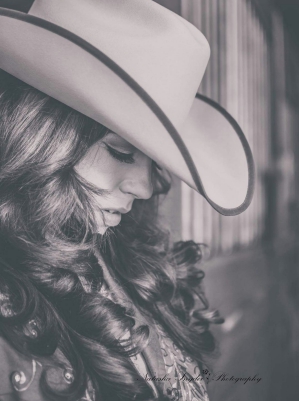 Tiffany Zeitouni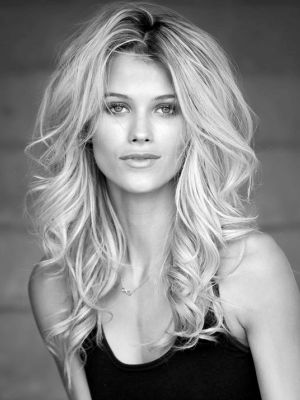 Amanda Thomas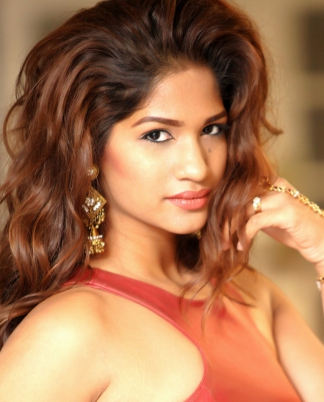 Hinna Akhtar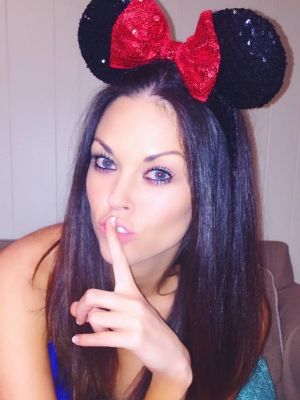 Amanda Abiassi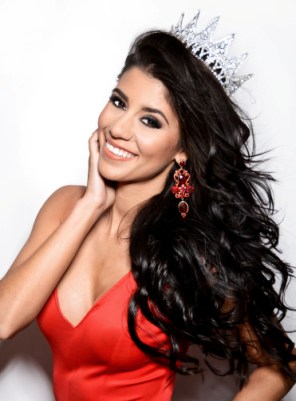 Summer Sadiyeh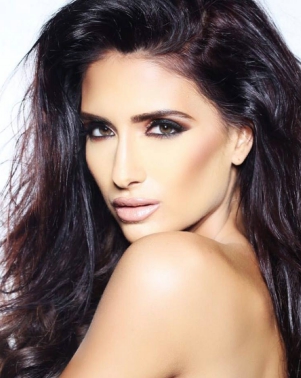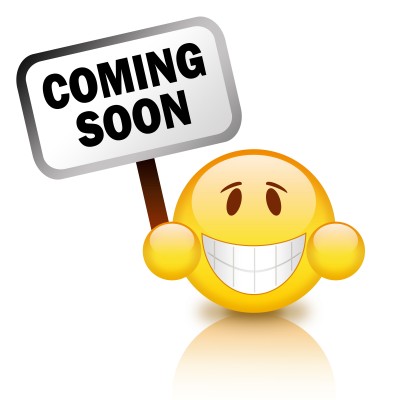 Coming Soon!
Other Ways to Get Involved
Support the cause through ads & listings in our Event Day Program (info below) and/or CLICK HERE to check out these other ways you can get involved!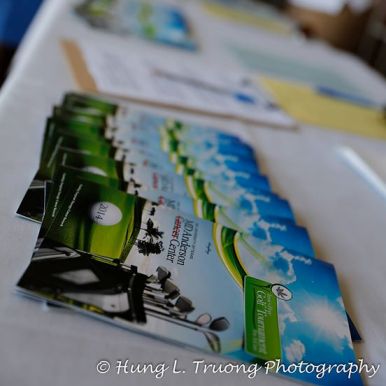 Event Day Program Ads & Listings
Show your support through the Event Day Program!
Listing: Company or individual name listed in the "Friends" section.
Ad: Full-color, image-oriented design provided by the supporter.
2016 Sponsors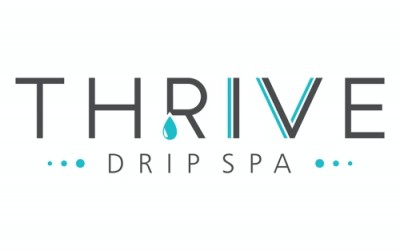 ...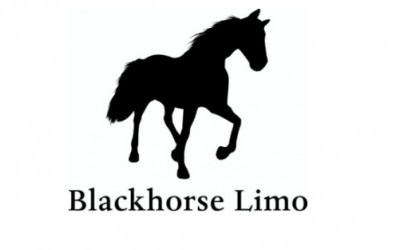 ...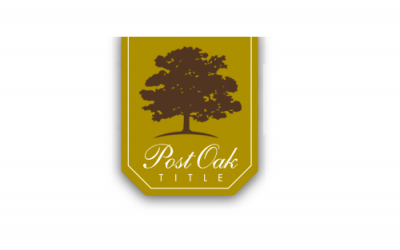 ...
CORPORATE PARTNERS
These supporters provide year-round support to the Jamie's Hope Foundation…
Past Jamie's Hope Golf Tournaments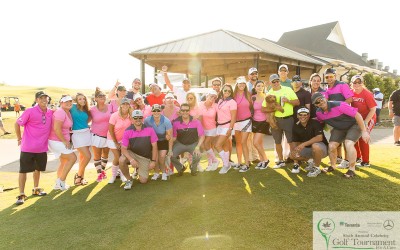 Photo Credit: Hung Truong Photography