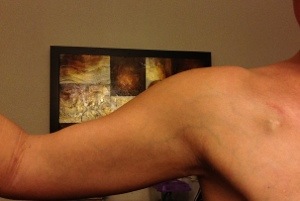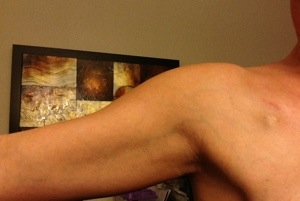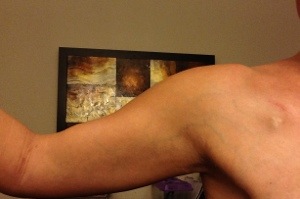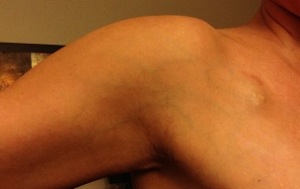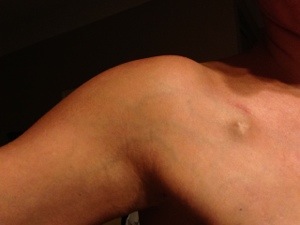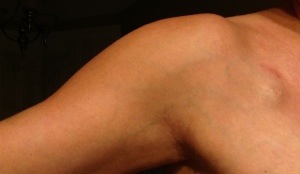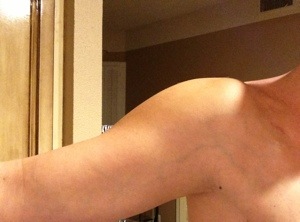 Pictures above all show blue veins popping out that appeared on my right arm and this arm is more swollen. Large blood clot over 3 of my large veins around my port area.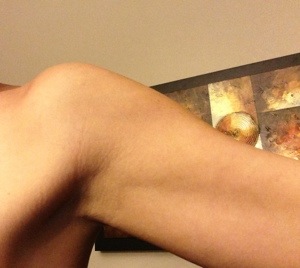 This is my arm on the other side. As you can see my veins are not seen here and this arm is smaller.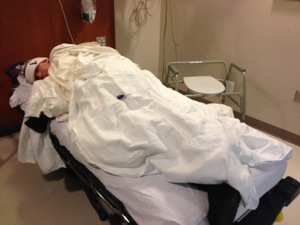 Me in ER in my UGG snow boots today. After ultrasounds finding was sent to ER, but was released and got home about an hour ago.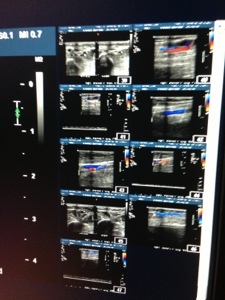 Ultrasound today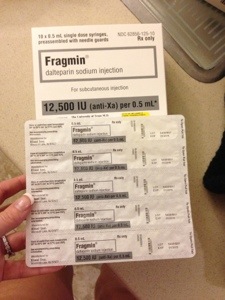 New medication added. I have to give myself an injection everyday for the next 6 months

Also I will be seeing a hematologist next week.