Annual Jamie's Hope Events
The Jamie's Hope team works year-round on our staple, annual events…
Golf Tournament for a Cure and Angel Tree Mission
raising funds to further the Jamie's Hope mission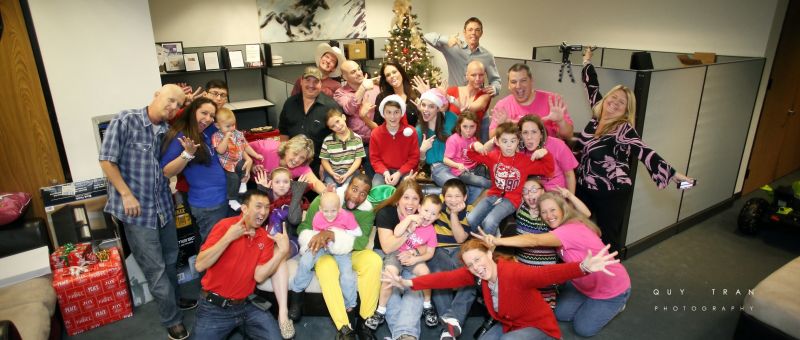 This light-hearted tournament is held annually on both courses at the Sweetwater Country Club with celebrity participants including some of our favorite Houston sports celebrities! This all-inclusive tournament kicks off with light bites & a Bloody Mary/Mimosa bar followed by a live celebrity caddie auction and a shotgun start. Golfers enjoy a day on the green and try their luck at multiple prize opportunities and activities. Every hole includes either food, adult beverages, games and/or contests.
Participants top off their game at the 19th Hole Lounge where more entertainment awaits. The day concludes with dinner and the exciting awards ceremony followed by the grand finale… a live helicopter ball drop awarding amazing prizes! Expect tons of fun at the annual Jamie's Hope tournament as we tee-off in search of a CURE! Proceeds from the event benefit Jamie's Hope Programs & Personalized Medicine cancer research at M.D. Anderson Cancer Center.

Angel Tree Mission Project
Fighting cancer… an experience you cannot fathom unless you or a loved one has endured it. It's a horrible road to battle… countless doctors visits, chemo treatments, radiation, scans, surgery, etc.; all while hoping, praying for a positive outcome.
Now, imagine the holidays are approaching… your family is now thousands of dollars in debt with medical bills stacking up… you're barely able to get by financially and the holidays are approaching. Your heart aches as you ponder… How will I be able to provide Christmas for my family? My children are already having to deal with this disease that's taken over our lives… And now they may not even have a Christmas.
That's where we step in… Jamie's Hope supporters provide all the Christmas gifts for families in the Houston area, who are financially devastated due to battling cancer. Our goal… bring a glimpse of hope to such a bleak situation.