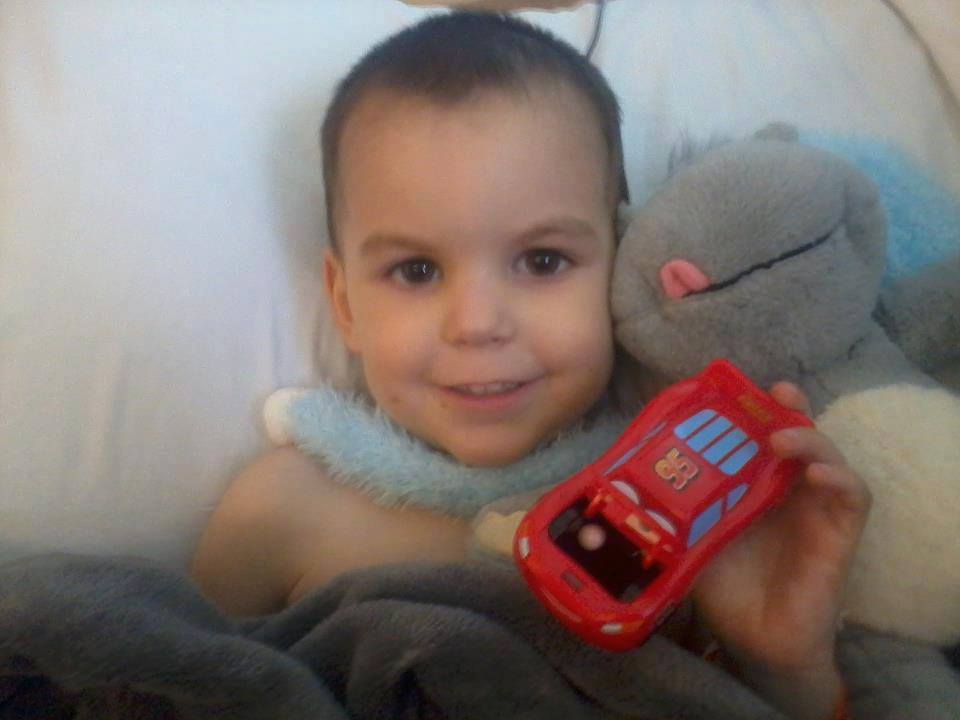 Meet the Woodard Family… a Jamie's Hope Angel Tree Family:
Tristran was a happy baby, but from birth he was always sick and had trouble eating and holding food down. This went on for two years always perplexing everyone. One day he held a high fever and was continuously crying so his parents took him to the doctor, who told them that he had an ear infection and sent them home with antibiotics. The fever and crying continued, so they took him to the ER. Again, they were told that it had a cold and sent home.
Their son continued to get worse and the pain was so severe that you couldn't touch him without great pain. He couldn't sit, walk or anything. They took him back to the ER and insisted that someone find out what was truly wrong with him. After some x-rays, they were told that their son had pneumonia. Tristran's parents further insisted that they find out what is causing it.
After doing bloodwork, the results came in. Tristran had only about one pint of blood left in his body. They immediately did two blood and platelet transfusions. It was at this time that the Woodard family learned the devastating news, their son most likely had Leukemia.
The family relocated to Cleveland, TX after dealing with financial woes, which led to an eviction from their home. They wanted to be closer to family, but they were having medical issues of their own.
Tristran was in and out of the hospital repeatedly with varying illnesses during his "maintenance phase", which surprised his doctors. This continued for almost a year. At this point, they ran his blood counts. His immunoglobulin wasn't doing its job, so they started doing IVIG every month along with chemo.
Tristran's mother spent all of her time traveling and staying in and out of the hospital. He started having high blood pressure problems and he wasn't eating or drinking so they decided to put in a j-g button. Upon doing so, they discovered that he also has Gastric Peristalsis. Now they will have to do feedings every night for the rest of his life. His chemo treatment will be complete in June 2015.
The Woodard family consists of Tristran (5), Ellahandra (8), Dana Leigh (14), Talitha (37), James Jr (36), as well as his grandfather, who recently moved from Alaska to help.
 Join us Thursday, Dec. 4th from 6-9pm as we raise funds to help struggling Houston area families who are battling cancer. Event details and donation options here: www.JamiesHope.org/AngelTree