Jamie Gilmore, founder and inspiration behind the non-profit Jamie's Hope, continues to battle a rare form of cancer, Acinic Cell Carcinoma. After suffering through the extreme side-effects of chemotherapy for almost 3 years, she decided to completely change her life through diet, exercise, meditation and extreme lifestyle modification. The difference has been nothing short of amazing!!
Although she still battles this stage 4 disease, her scans show extremely promising results! As she fights to live, she has chosen to take life by the horns and inspire others to do the same. She blogs daily in hopes that she can encourage others to live life to the fullest and JUMP into living a healthy, well-rounded life.
Lifestyle Matters; dedicated to educating others on the importance of cancer prevention through diet & nutrition, physical & emotional wellness and stress management.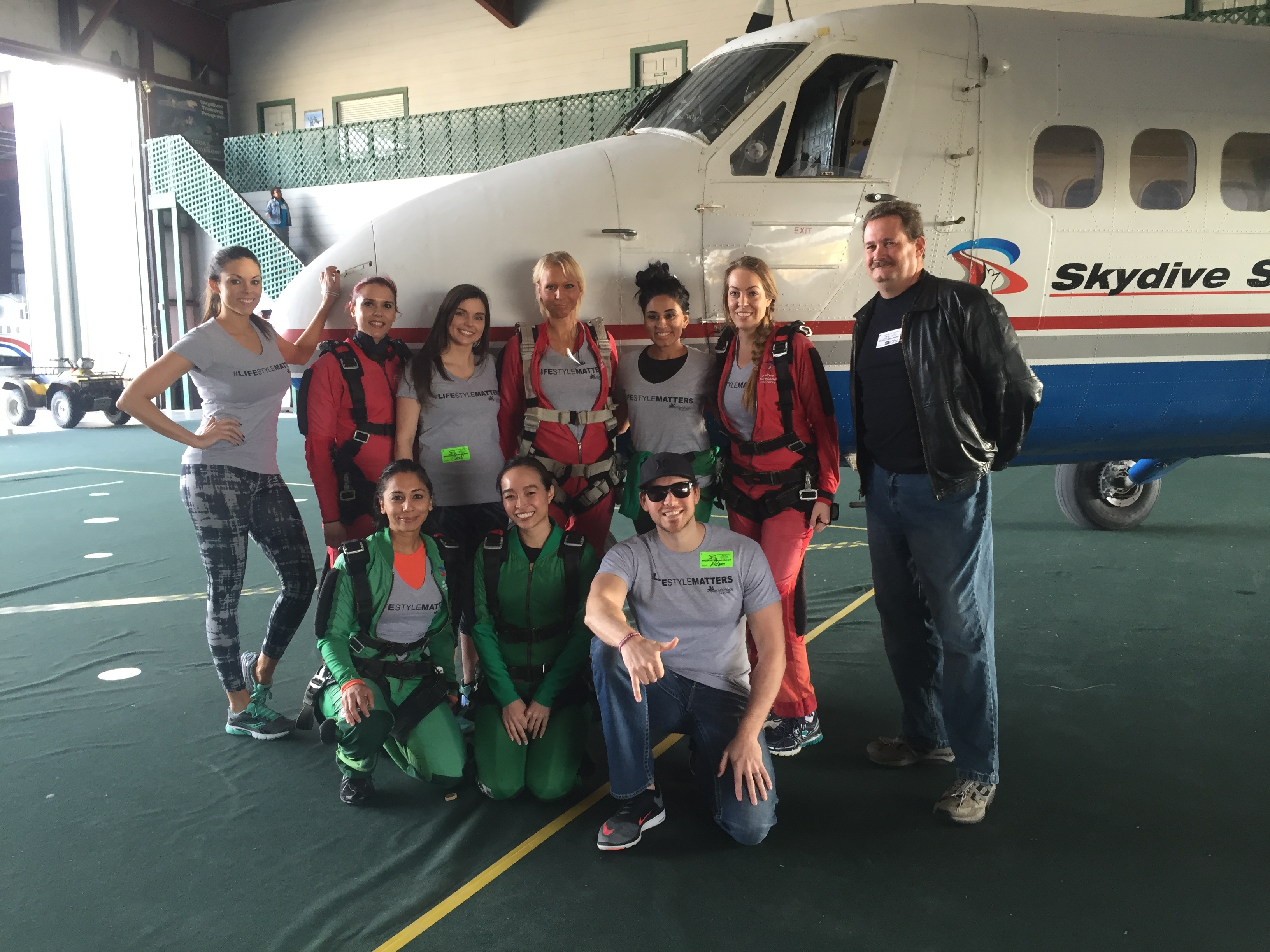 WE DID IT!
THANK YOU TO EVERYONE WHO SUPPORTED THE JUMP FOR JAMIE!
$4,300 Raised for Jamie's Hope Programs!!!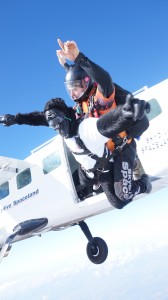 Special Thanks…
to those that donated $250+ and took advantage of our Lifestyle Matters T-shirt BONUS!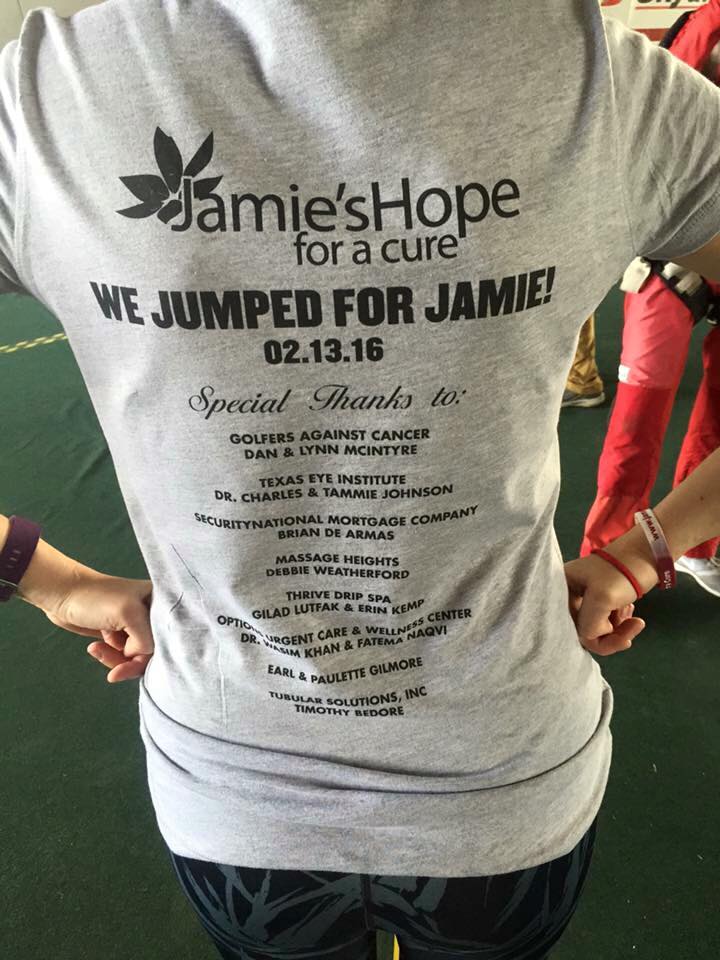 What an awesome experience. As Jamie chooses to live her life to the fullest, she's encouraging others to do the same (even if she has to drag us!). Thank you Jamie for challenging each one of us to JUMP FOR JAMIE & reminding us of how precious life is… to LIVE it, not just let it go by. You're our daily inspiration to continue working hard to further the vision of Jamie's Hope; to one day realize a world without cancer and to help those who must endure the fight. WE LOVE YOU!!
LOOK at What You're Doing!!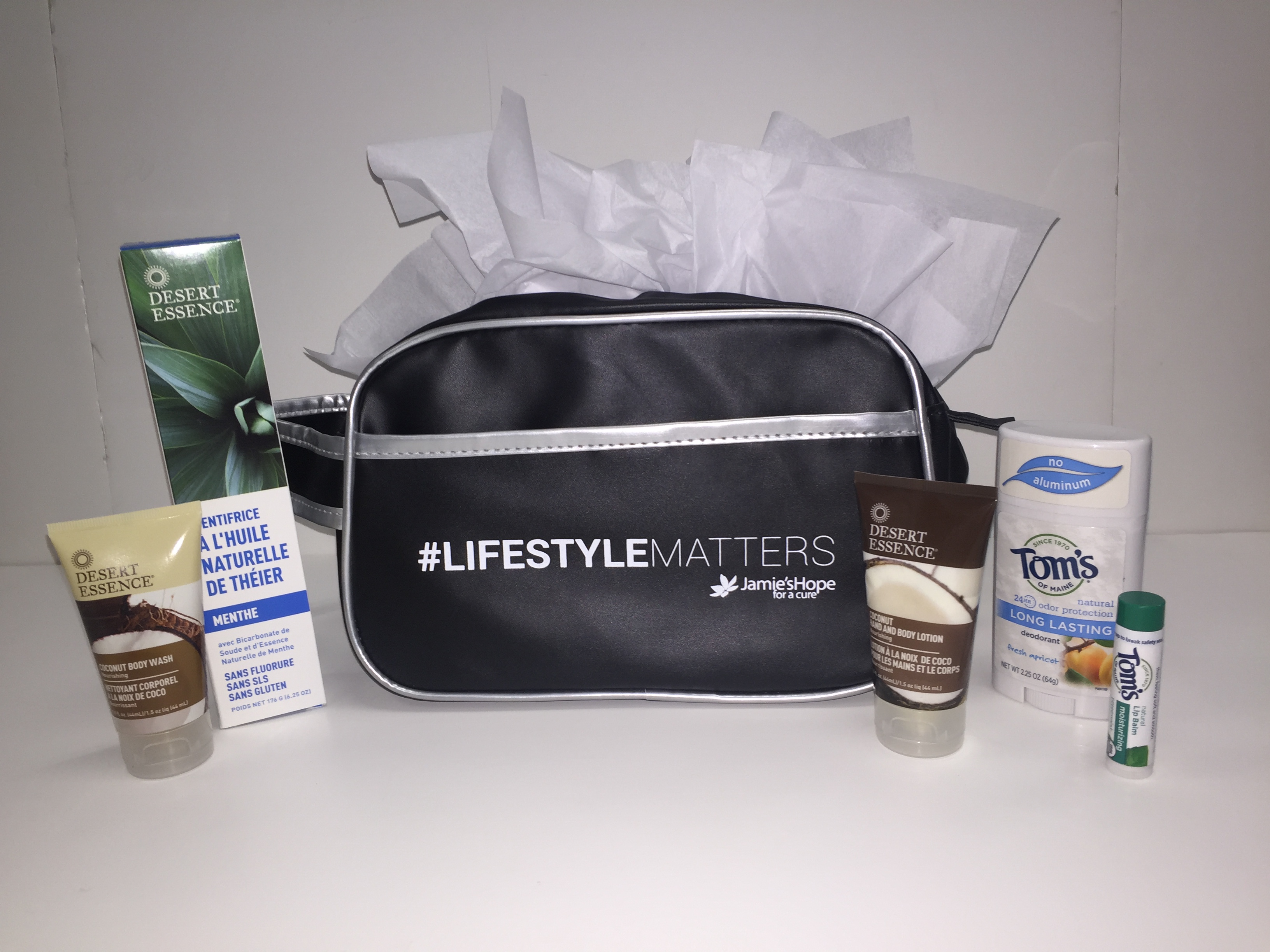 Our new Lifestyle Matters program helps provide care packages filled with organic personal care products to those battling cancer.  We want to ensure cancer warriors are educated on the potentially harmful & toxic chemicals in a lot of products and food on our store shelves today. Our hope is that this simple gesture will encourage them to choose to make smart, healthy choices; helping to promote a healthier lifestyle and long-term survival. If you'd like to donate so JH can provide a care package for someone battling, you can do so below: